Soft Paws are vinyl nail caps that are glued on to your cat's existing nails. They look like a cat's nail, only hollow. They are easy to apply and cats tolerate them extremely well.
Soft Paws are an excellent alternative to declawing. They are easy to apply at home, and cats and their owners love them. They are completely safe and humane and can be used on cats of all ages.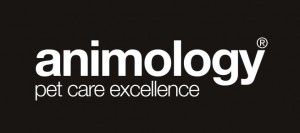 Animology is the multi-award winning pet product brand that is trusted by pet owners, vets, retailers, groomers and championship show dog owners in more than 45 countries around the world to deliver the very highest standards of pet care. Pets are family members who deserve the best care, love and attention that's why the Animology range stands for 'pet care excellence'.
Animology shampoos have a mild yet deep cleaning action that removes dirt and odour without stripping the coat of its essential oils. 'EASY RINSE' technology keeps washing time to a minimum, and built in conditioners and Pro-Vitamin B5 help improve the health, strength and condition of the coat.
Animology sprays have been formulated to satisfy specific needs and deliver outstanding results. All Animology sprays contain conditioners and Pro-Vitamin B5 that help improve the health, strength and condition of the coat.

PURL Regular Shampoo
For Frequent Use In Dogs, Cats And Horses.
It Leaves The Coat Soft, Lustrous And Pleasant Smelling.
PURL Hypoallergenic Shampoo
Mild, Non-irritant No-tears Shampoo With Moisturising Action.
For Dogs And Cats With Sensitive Skins.
PURL Tea Tree Shampoo
Tea Tree Oil Possesses Insect-repellent Properties And Is Also Known To Soothe Insect Bites.
For Use In Dogs Only!