Obesity in our pets, is it really that much of a problem?
The answer to that question is a resounding yes!  Excess weight in our companion animals impacts far more than just their activity levels.
– Reduced lifespan
– Decreased heat tolerance
– Increased risk of complications under anaesthesia
– Increased risk of osteoarthritis and cruciate ligament disease
– Increased risk of hepatic lipidosis, particularly relevant in our feline patients
– Urethral sphincter mechanism intolerance
– Dystocia or difficulty giving birth
– Increased risk of lower urinary tract disease, especially in cats
– Increased risk of tracheal collapse and breathing difficulties
– Increased risk of skin issues due to a reduce ability to groom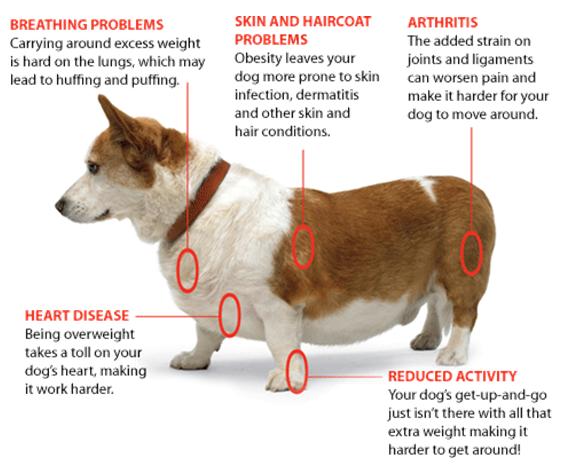 How can I tell if my pet is obese?
We would class a pet as overweight once they are up to 15% above their ideal bodyweight. Once they are over 15% above their ideal weight, they are officially classed as obese.
One of our team will weigh your pet at every visit. These weights are recorded with a corresponding Body Condition Score. If your pet's weight is a cause for concern, your veterinarian will let you know.
What can I do about it?

Once your veterinarian has ruled out medical reasons for your pet's weight gain, they will offer you the option of attending a one-to-one weight management clinic with one of our Registered Veterinary Nurses.  With specific training in nutrition and weight management, our nurses will tailor a weight loss program specifically for your pet!
Your initial nurse consultation will establish a detailed history for your pet, with a focus on current nutrition and lifestyle. The all important ideal weight will be estimated and a diet plan formulated.
With a nursing appointment for a weigh-in and update every two weeks, we offer support for the team effort of reaching your pet's ideal weight!
If you would like to book an appointment with one of our veterinarians for an initial assessment, simply call our reception team on 17245515